Where do visitors come from? How long do they typically stay in the city? Do they arrive by car, train or plane? How many national and international visitors attended the pared? What do they do after the event?
Motion Analytica helps public institutions and event managers to better understand their audience by studying participants' behaviour, their mobility patterns, and their visit trends. Such insights enable tailor-made logistics solutions while improving the overall visitor experience.
The proposed analysis also allows for an exhaustive overview of the real effects of an event, recognizing the economic and social impact on the entire area of ​​interest, to maximize future investment and (co) marketing strategies.
Motion Analytica also supports companies in creating customized solutions, to meet any specific need through original and innovative projects.
Contact us to start exploiting the full potential of your data!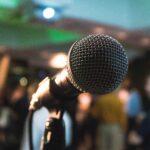 EVENT ORGANIZERS

.
Deep analysis of mobility patterns and behaviours of event participants
Size and assessment of catchment area to better understand who is attending the event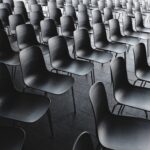 VENUE MANAGERS

.
Monitoring of inflows and outflows at the venue
Gathering and interpretation of insights to support booking strategies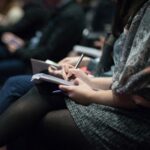 PUBLIC & PRIVATE OPERATORS
Objective evaluation of the different impacts of the event within the whole area of interest
Analysis of mobility trends to contribute to the logistical efficiency
Precise study of the accommodation solutions adopted in the territory
Event presences analysis

Origin (local –foreigners)
Profiles (tourists or escursionists)

Analysis of event dynamics

Arrival and departure times
Means of transport used to reach the event
Distribution of stay times
Distribution of visit frequency

Analysis of tourism activities linked to the event

Co-visits in the area
Distribution of nights spent